Your appointment
We want you to be excited for your appointment and please do not be scared or anxious.
You'll enjoy your appointment with us,
we promise!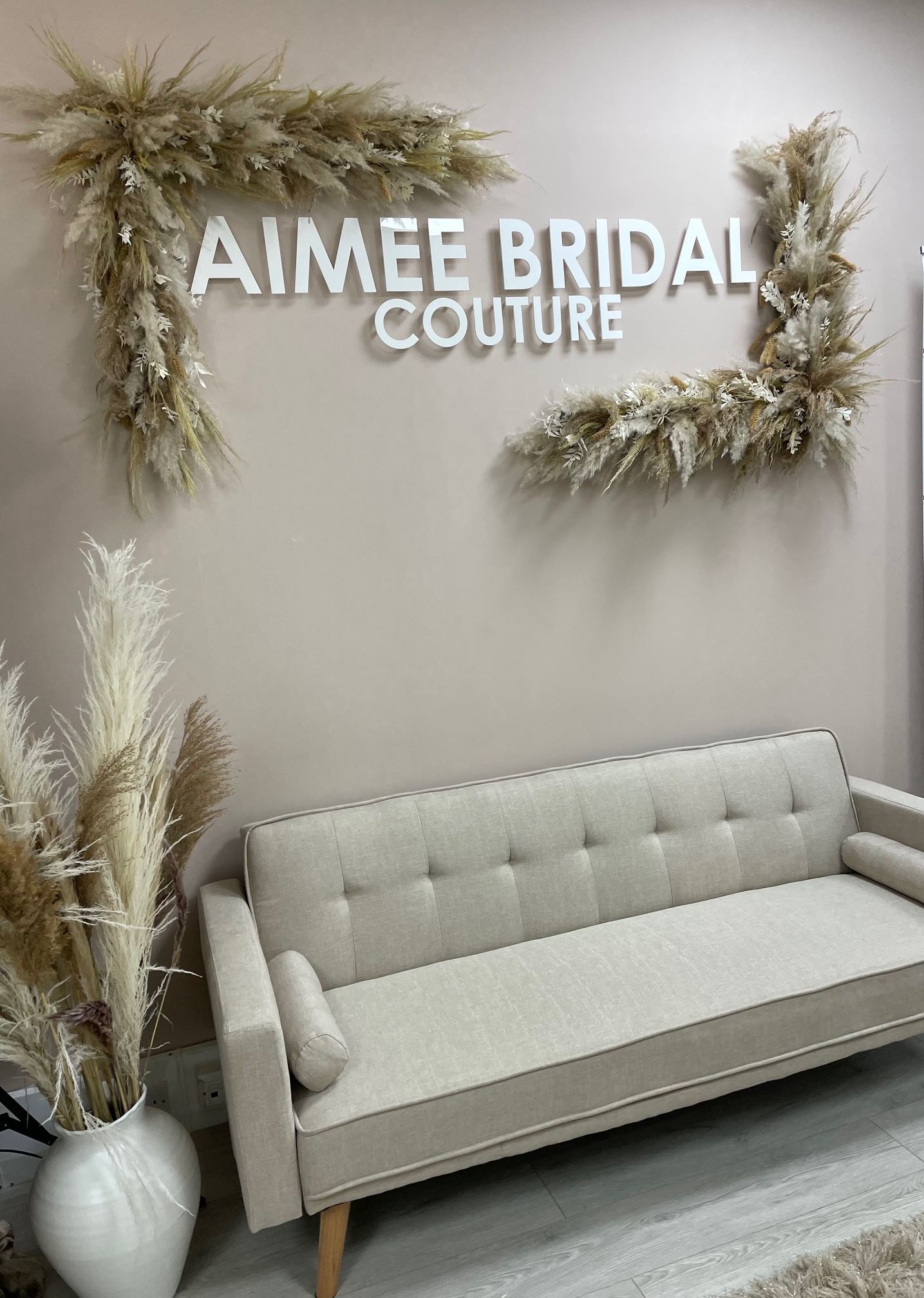 Appointment Essentials
---
It helps if you do your hair and make-up and feel good about yourself and wear seamless underwear if possible. A strapless bra is also good to bring with you.
Everything else that you may need we have available in store for you. We advise you to select 4/5 of your top favourite gowns from our in-store gowns and we will start with these. Our bridal stylists are trained on body shapes, fabrics, cuts of gowns and will advise you of other gowns that will suit you.

Be open-minded and have fun with us!
Book Your Appointment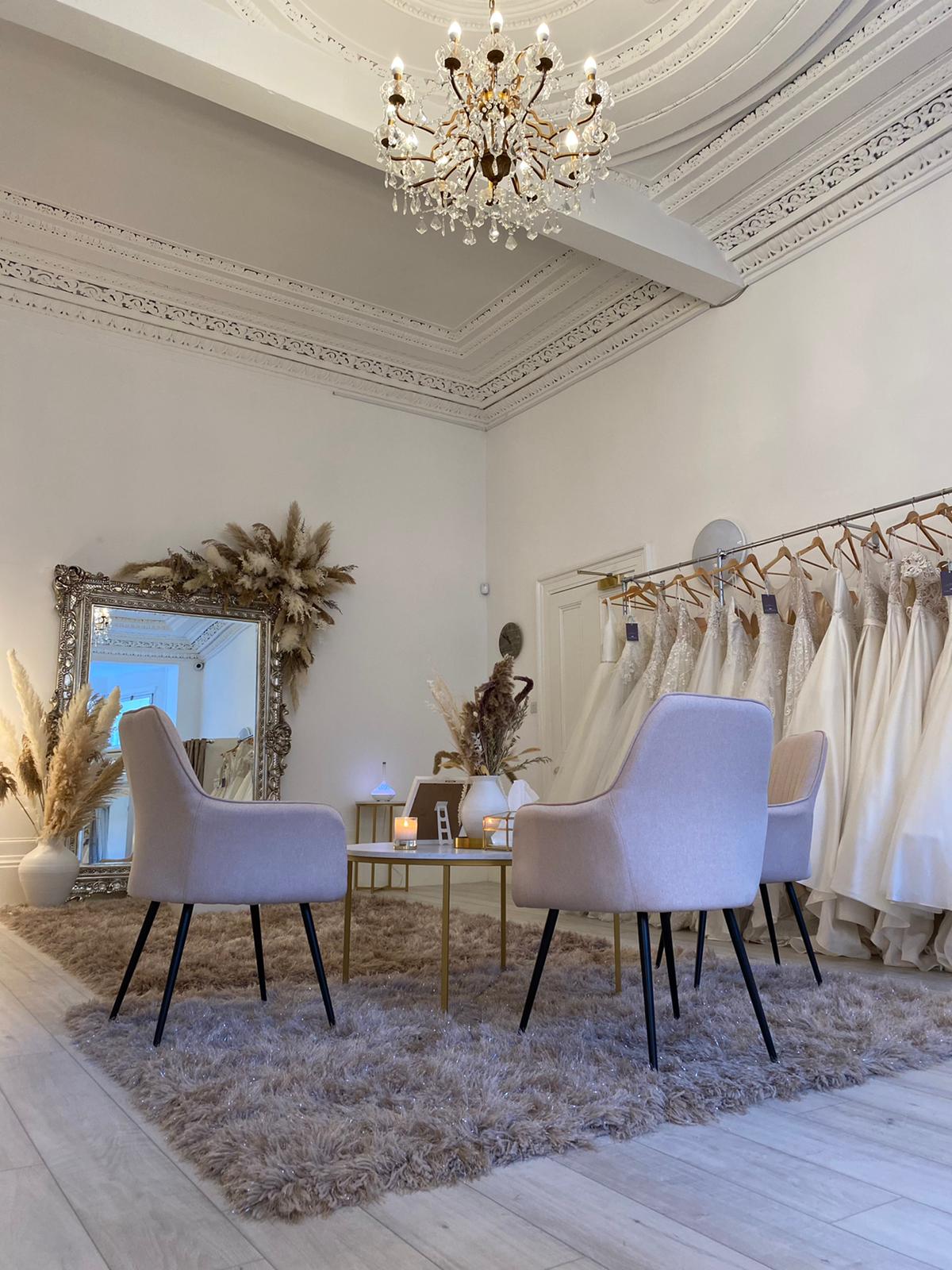 Our Gowns
---
Our sample gowns range in size from 10 - 20 with the majority of our gowns being size 12 - 18.

The dresses are priced £995 - £2500.

We also have our outlet where we sell off the peg gowns all below £500. These are available to take away immediately and are suitable for brides with short lead times for their wedding.

We have a selection of bridesmaid dresses available in-store for our brides only. Please call us if you would like to purchase bridesmaid dresses from us and you have not currently purchased your bridal gown.

Once you have found your gown we will measure you and discuss sizing as bridal sizes are different from high street sizes.

(Such a pain, we know)!
Browse In-Store Dresses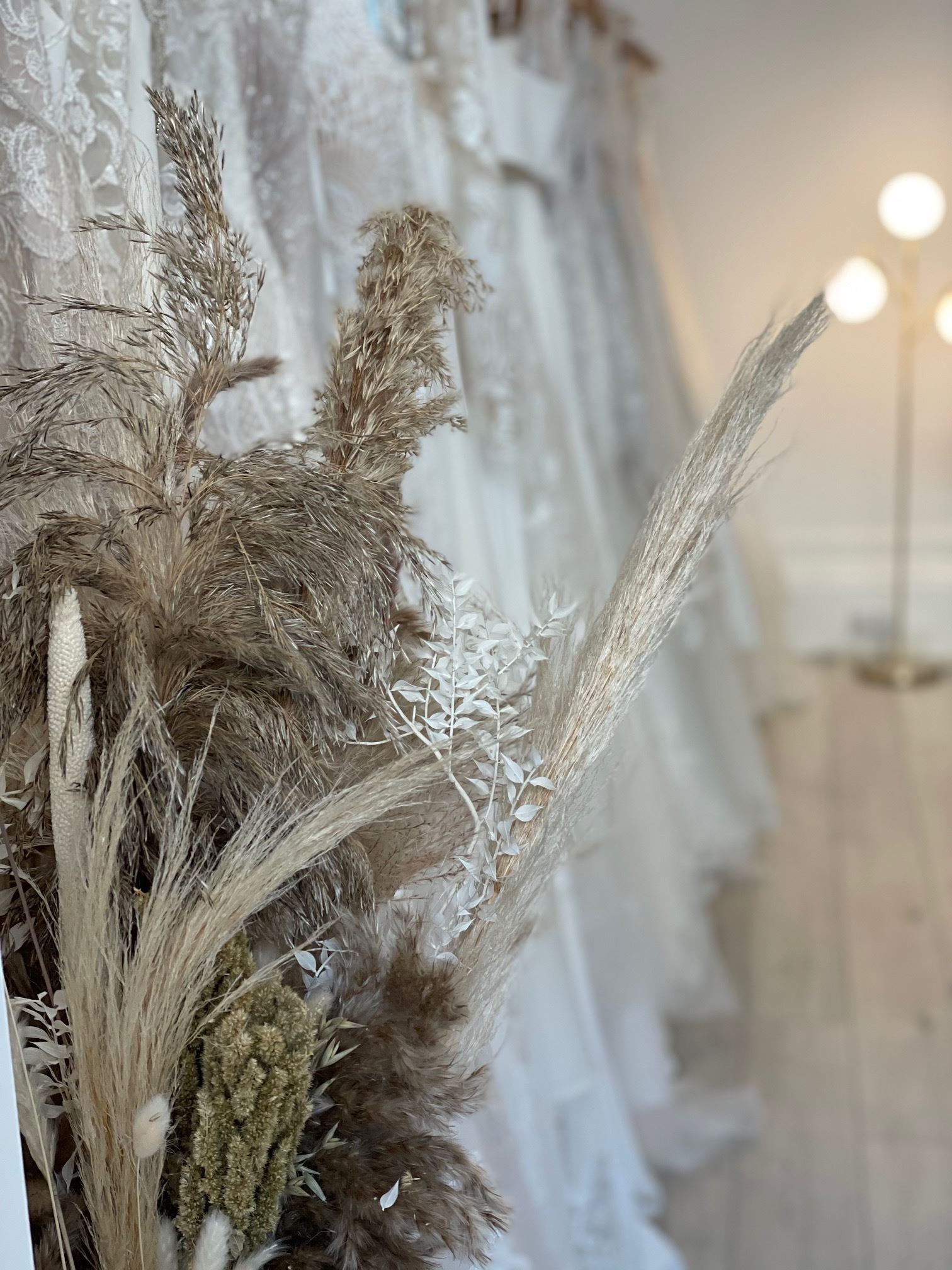 Alterations & Payment Options
---
Our payment options are card, cash, or bank transfer and you should expect to pay in full or at least half of your gown price.

Alterations are done in-store by Cinderellas Glasgow and have a separate charge.

You should expect to have 2 to 3 fittings with our alterations team which are all completed mid-week.

If you need a Saturday alterations appointment there may be a surcharge.
Book Your Appointment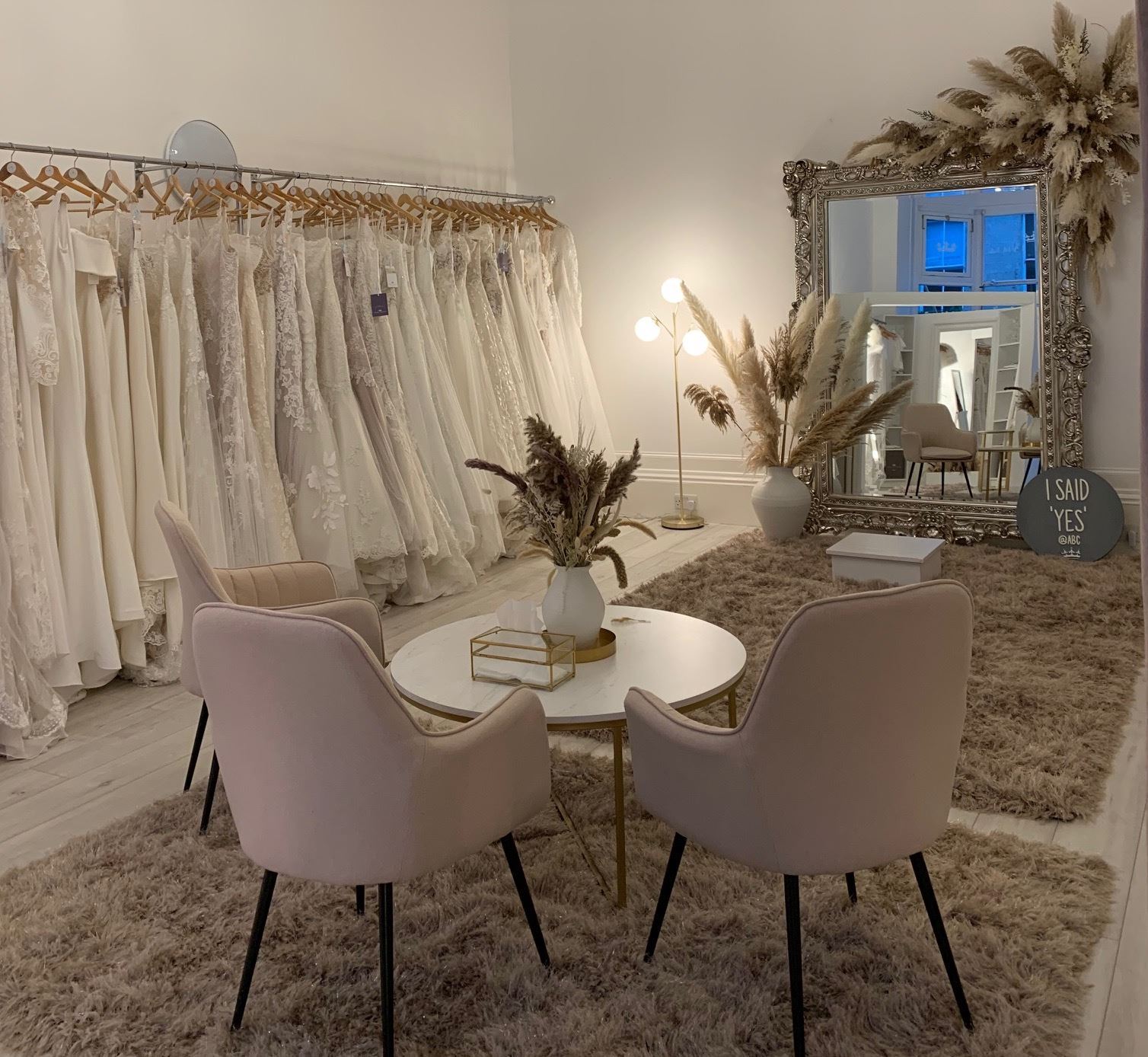 YAY – you're married!
---
Our service doesn't stop there!

Take advantage of our discounted after-care package where we dry clean your gown and fix any damages.

We will then box your dress to preserve it for storage. This is only available to ABC brides.

We are with you every step of the way.

If you have any other questions, please get in touch.
Contact Us